Click On Thumbnail To View Full Size Image
Jules Asner **Adding More Images In The Near Future**
Jules Facts...
Has been 5' 10" since age 11.
Former daughter-in-law of Edward Asner
Discovered at a modeling convention in Scottsdale, Arizona at age 16.
Born: 14 February 1968, Tempe, Arizona, USA
Married: Steven Soderbergh (May 10, 2003 - present)
Click on thumbnail pix below to enlarge picture

Theses Pictures Above are from Joe D Owner of Jules Asner's Yahoo club, if you love Jules as I do, join the club! Click On Jules Picture below!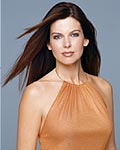 Joe D's Other Jules Asner Site Great Pictures & Other goodies, drop By & visit! Click Here

Other Jules Asner Links...

You can check out Jules Asner by visiting her website Click Here

& Click E-Online
View My Guestbook
Sign My Guestbook
website counter
CLICK Here To go back to my website!